We make the best proposal as the wastewater treatment professionals.
We aim to create a
sustainable society by solving a
variety of environmental problems.
Using HALVO's products and the group's research and development capabilities, we will propose solutions to various environmental problems, reduce the burden on the earth, and contribute to the creation of a sustainable society.
Environmentally friendly with natural materials
Kiyomaru-kun, a natural inorganic flocculant born from volcanic ash "Shirasu"
"Kiyomaru-kun" is made from natural volcanic ash "Shirasu", so it has less impact on the environment than general flocculants.
It is safe and secure to use at civil engineering sites where you want to consider the environment, and at sites near rivers and the sea.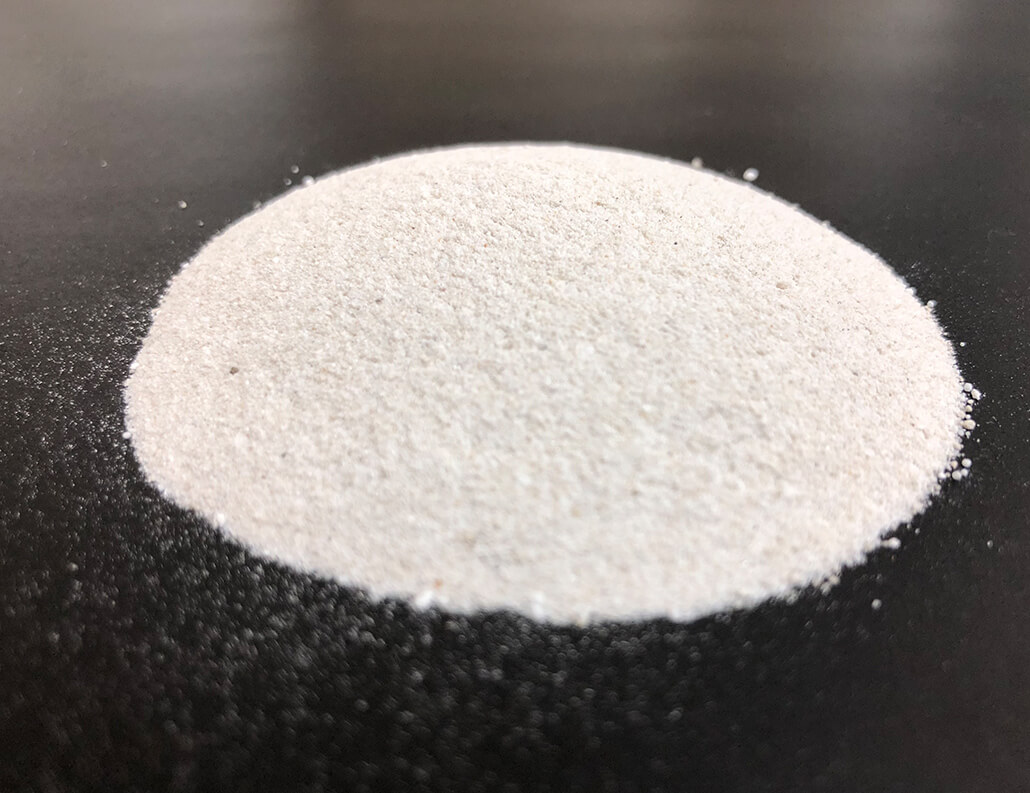 SERVICE 1

Kiyomaru-kun Series

「The "Kiyomaru-kun series" is registered in the NETIS (New Technology Information System) of the Ministry of Land, Infrastructure, Transport and Tourism, and is used at various civil engineering and construction sites. We also specialize in the insolubilization of wastewater containing heavy metals.
In the industrial field, we are able to treat wastewater that has not been treated by ordinary flocculants, contributing to more in-house treatment of wastewater generated at each factory.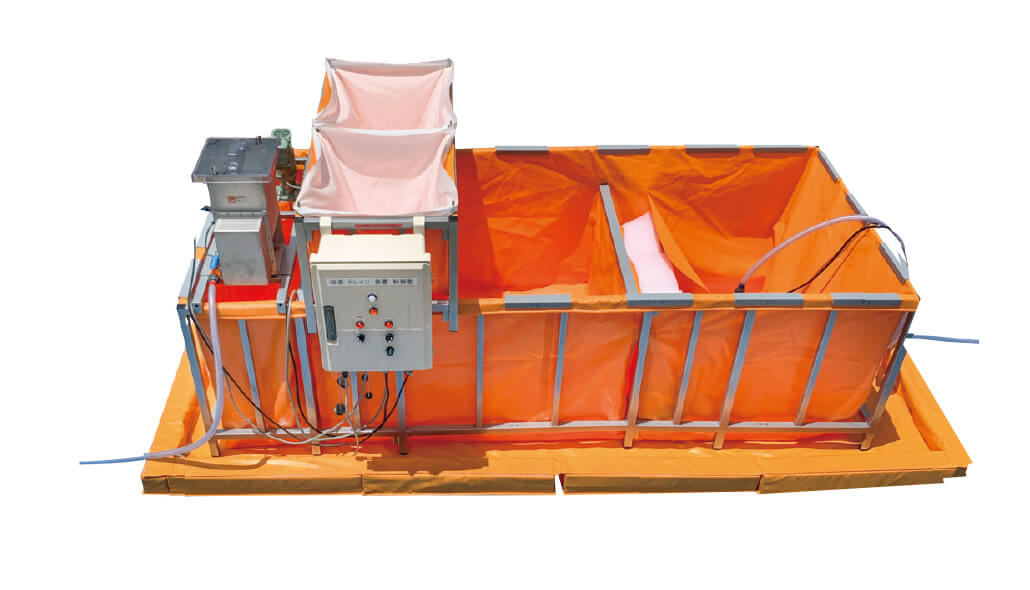 SERVICE 2

Wastewater treatment facility for "Kiyomaru-kun"

This is a unit-type turbid water treatment facility that incorporates a powder feeder for "Kiyomaru-kun" and can be transported by truck.
Flocculant for drinking water "H-O-H"
As a part of the "Private Sector Proposal Type Dissemination and Demonstration Project" started in 2012 by the Japan International Cooperation Agency (JICA), we have installed water purifiers using flocculants at 28 locations in rural areas of Vietnam as a trial, where poor drinking water quality and sanitation problems caused by contaminated raw water are becoming serious.
It is necessary for the drinking water to not only sterilize E.coli and other bacteria, but also to deal with arsenic, which dissolves even when the water is boiled. The results of the drinking water test using H-O-H cleared 109 test items.
This achievement has led to the development of new businesses in the fields of sewage treatment, industrial wastewater treatment, and joint research with universities on water quality in ASEAN countries.
SERVICE 1

Flocculant for drinking water "H-O-H"

H-O-H is a flocculant consisting of Kiyomaru-kun and a disinfectant. It can produce drinking water in large quantities and at low cost from river water in times of disaster or emergency.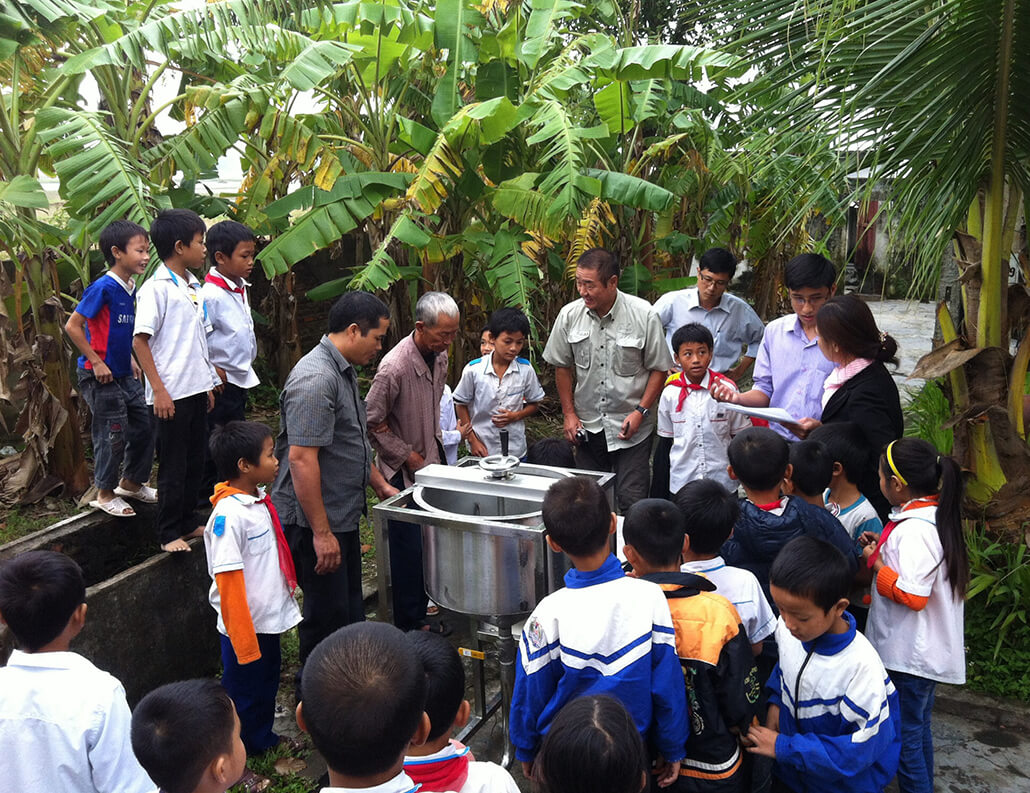 Other environmental improvement products
We sell many other environmental improvement products.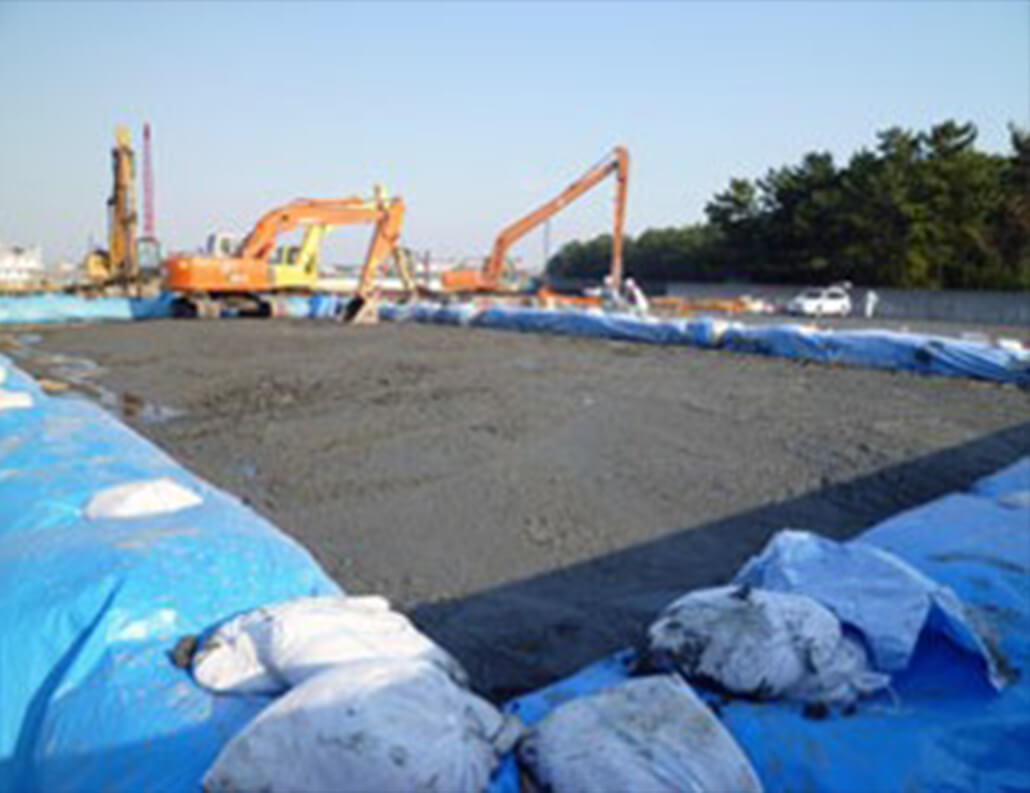 SERVICE 1

Waste liquid solidifier Atto-Yuma

Atto-Yuma means "in the blink of an eye" in Japanese.
A solidifier that converts difficult-to-treat wastewater into granular.
(Wastewater from wax stripping cleaning, air-conditioning equipment cleaning, coagulated sediment from asbestos cleaning, etc.)

SERVICE 2

Stable granulation solidifier Super Silt-Lock

Instantly stabilizes high-moisture mud and makes it possible to transport it by dump truck. It is made of natural inorganic materials, so has no adverse effect on the environment.