Flocculant for drinking water H-O-H
JICA(Japan International Cooperation Agency) adopted product
Kyushu Future Award Grand Prize Winner
H-O-H is a flocculant for drinking water that consists of two agents, Kiyomaru-kun and a sterilizer.
JICA launched the "Private Sector Proposal Type Dissemination and Demonstration Project" in fiscal 2012, and has installed water purifiers using coagulants at 28 locations in rural areas of Vietnam, where poor drinking water quality and sanitation problems caused by contaminated raw water are serious. The water has been used by local people on a trial basis.
In order to use the water as drinking water, it is necessary not only to eliminate bacteria such as E. coli, but also to deal with arsenic, which dissolves even if the water is boiled. H-O-H cleared 109 test items in the drinking water test results.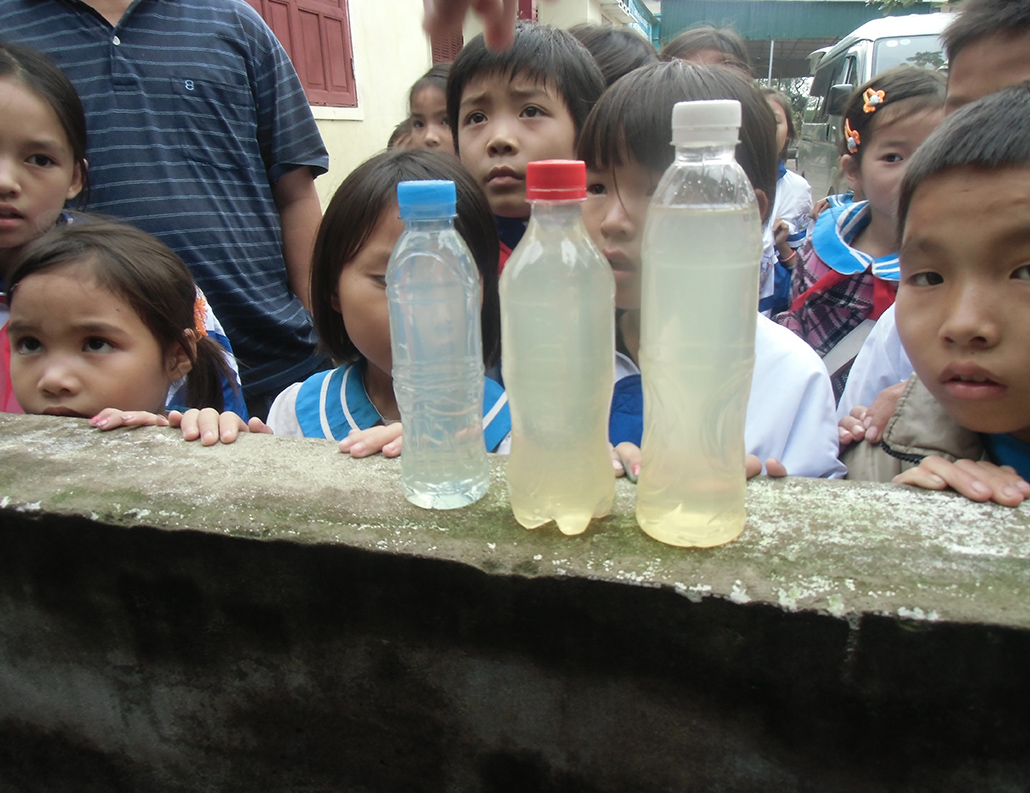 Features
POINT 1

High safety standards

The product has been approved for safety performance by the Department of Health of Ha Tinh Province, Vietnam. 
The Flocculant has a sterilizing function, and can sterilize E. coli and other bacteria.
In addition, this product has no impact on the human body or the environment, as it is composed of natural inorganic materials.

POINT 2

Overwhelming flocculation speed

It can flocculate and precipitate impurities in only 60 seconds.

POINT 3

Portability and convenience

No special machine or power is needed to make drinking water, just a water bottle, bucket, or other container to mix with water.

*In some cases, depending on the water quality, the water may not be drinkable.
For inquiries about environmental development projects, products, and services

Contact for Environmental development business
Contact