Stabilizer for muddy soil and construction sludge
Super Silt-lock
Stabilizer for muddy soil and construction sludge
Super Silt-lock
NETIS (New Technology Information System) registered product QS-180043-A
It stabilizes high-moisture mud generated from the site in a short period of time and makes it possible to transport by dump truck. Since it is made of natural inorganic materials, it is safe and has no adverse effect on the environment.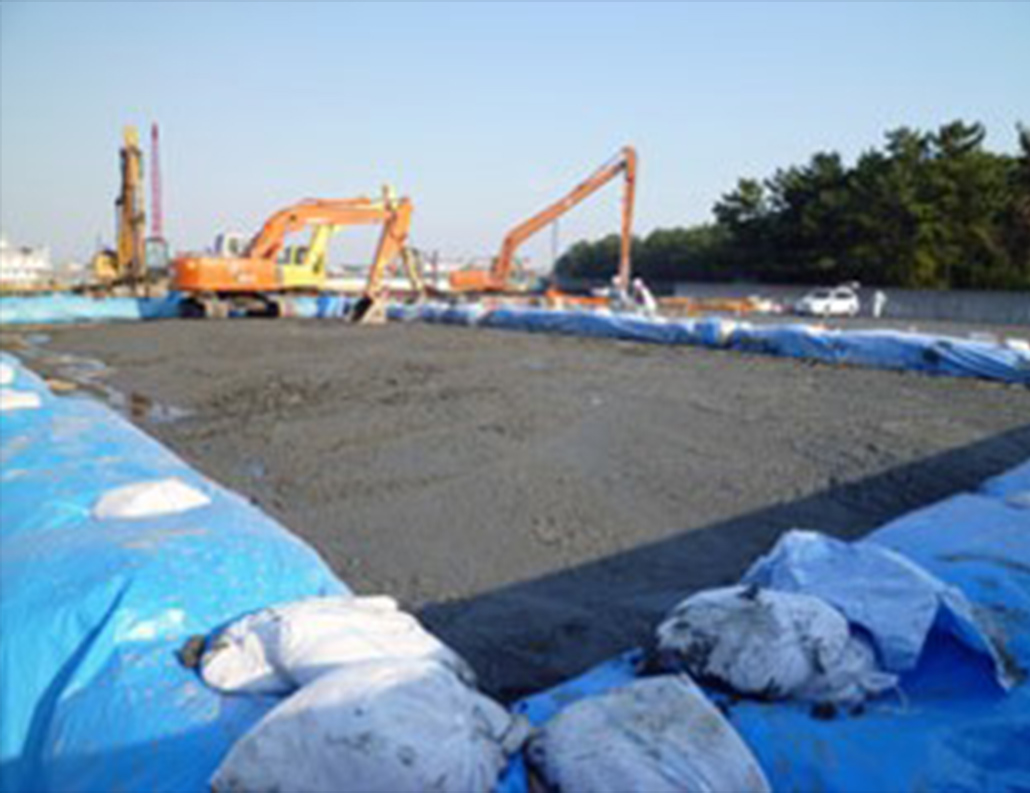 Features
POINT 1

environmentally friendly

It is safe and has no negative impact on the environment as it is made of natural inorganic materials.

POINT 2

Contribute to work efficiency

With a small amount and short time of agitation, high water content soft soil can be solidified instantly.
As a result, the efficiency of work such as transportation and processing will dramatically improve.

POINT 3

recyclability

It can be used as a useful resource to grow plants if the soil has both high water retention and ability to expel salt in water, and does not contain heavy metals.
Liquid waste solidifier Atto-yuma
Atto-yuma
Atto-Yuma means "in the blink of an eye" in Japanese.
A fast and easy solidifier for stripping wastewater effective without water treatment. Difficult-to-process liquid waste can be turned into granular in a matter of seconds. After treatment, it can be disposed as combustible waste.
Solidifiable wastewater: Wastewater from wax stripping cleaning, air-conditioning equipment cleaning, flocculated sediment from asbestos cleaning, leftover soup from cup Noodles, etc.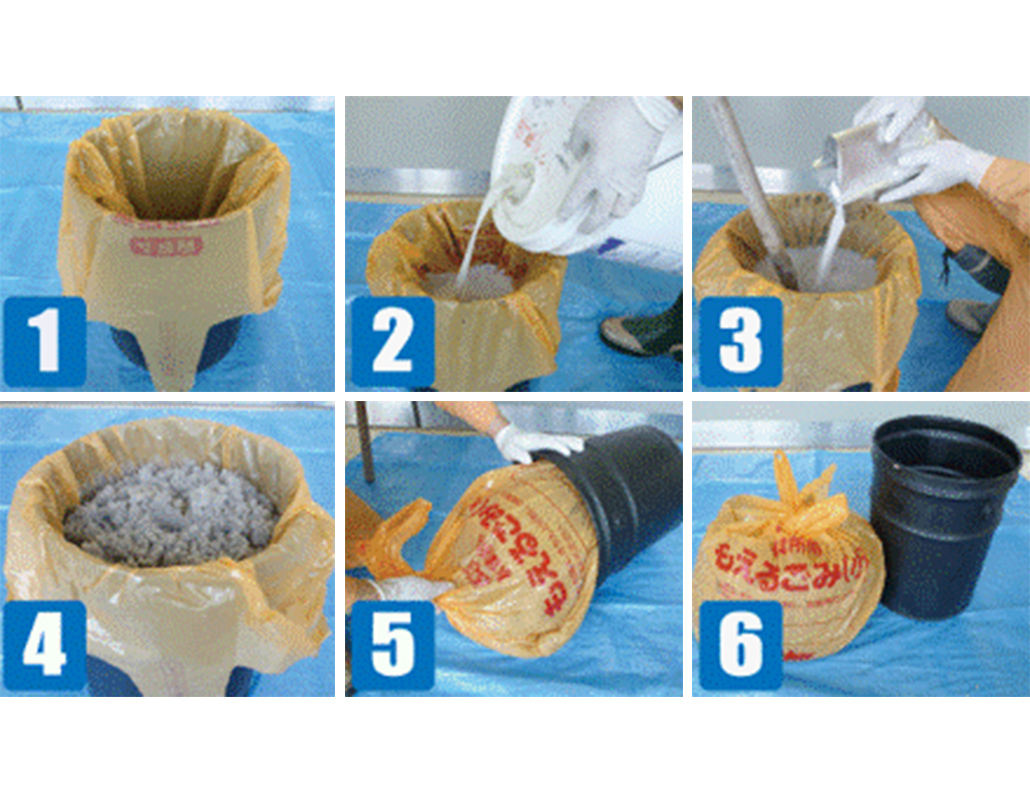 For inquiries about environmental development projects, products, and services

Contact for Environmental development business
Contact