Aiming for proper wastewater treatment friendly to people and the environment
Do you know why wastewater treatment is necessary? It is not just about preventing pollution of rivers and lakes.
Appropriate wastewater treatment improves the working environment of employees, leading to the sustainability and expansion of business and the improvement of productivity.
In addition, by protecting the public health of residents, it will help to eliminate bad social image and provide consumers with peace of mind.
Our integrated system handles everything from system design to construction, maintenance, and aftercare.
It enables your business to treat appropriately the wastewater.
Complex Lagoon System® maintains good water quality with a simple and efficient mechanism
The Complex Lagoon System ®, which has been effective in livestock wastewater and food industry wastewater nationwide, can be easily managed by anyone with a simple water use model and an efficient aeration system.
In addition, by the automatic control and remote monitoring system, stable water quality management is possible with reduced worktime for administrators.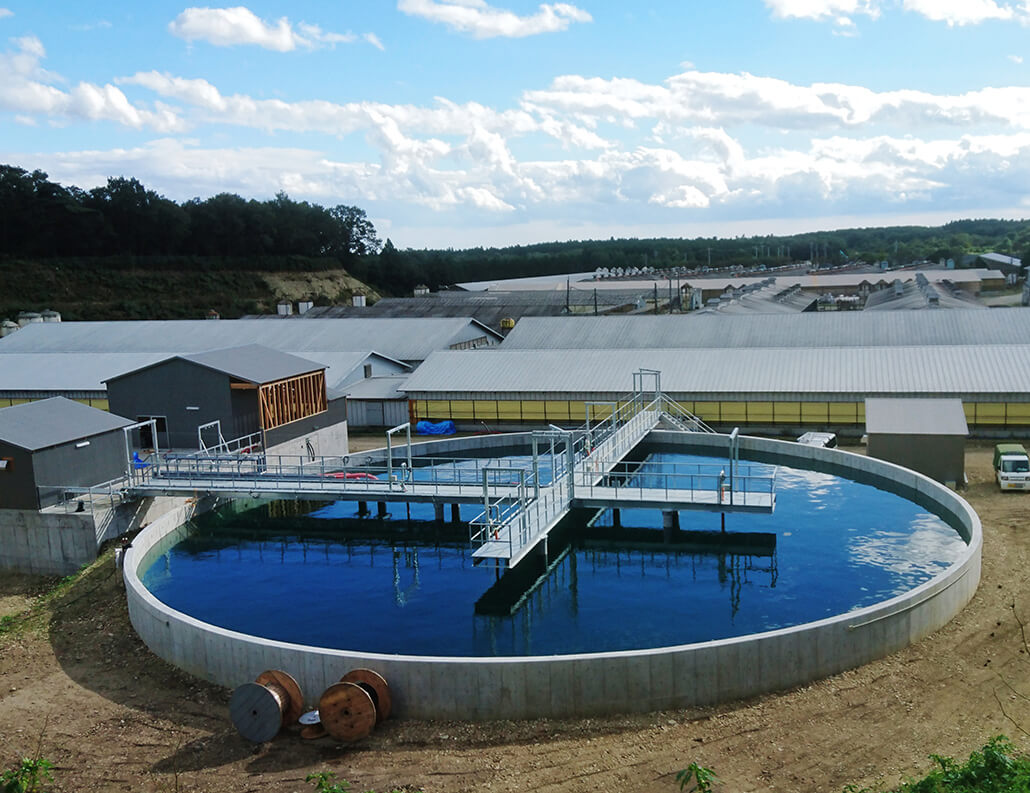 SERVICE 1

About the Complex Lagoon System ®

Functions and features of this system, with a low-load design and batch-type activated sludge treatment.

SERVICE 2

Purification flow

Purification flow from raw water inflow to treated water discharge of the Complex Lagoon System ®.

SERVICE 3

Automatic control / remote monitoring system

Automatic control and the unique remote monitoring system indispensable for the Information management and operation control for wastewater treatment.
Sale of related products indispensable for wastewater treatment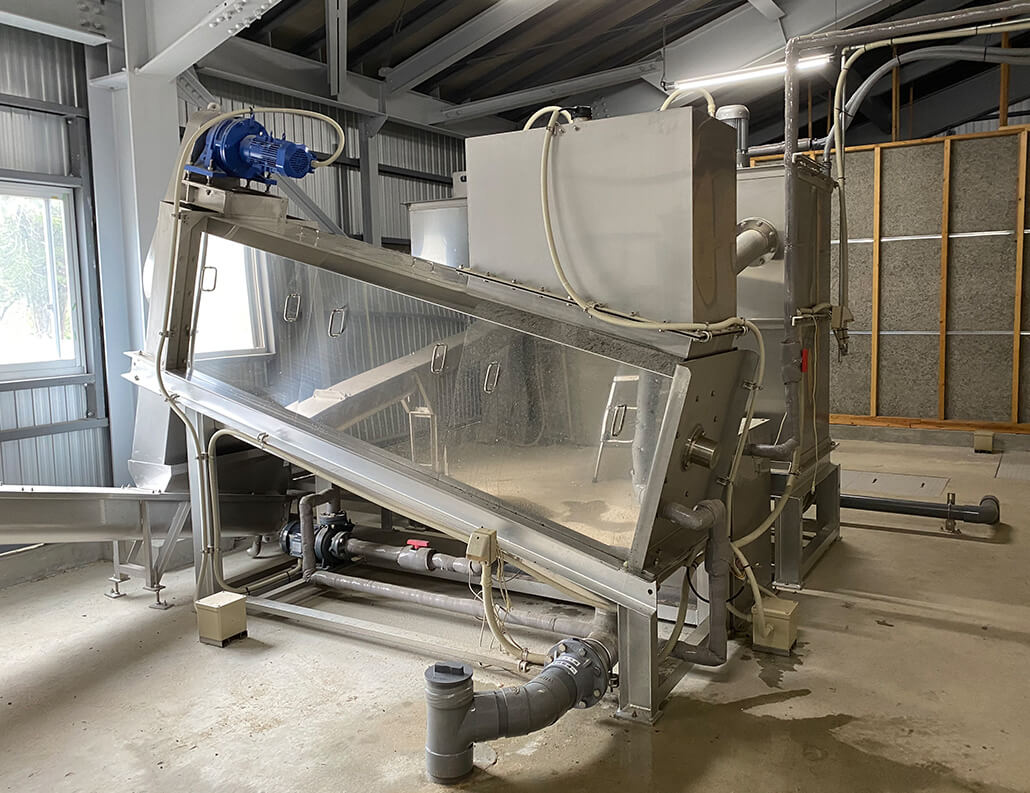 SERVICE 1

Screening / dehydrating device

Screening / dehydrating device for solid-liquid separation of raw water and treatment of excess sludge.

SERVICE 2

Aeration device

Aeration device for the activated sludge treatment method.

SERVICE 3

Sensors

Various sensors for automatic control and water quality management

SERVICE 4

Related chemicals such as flocculants

Wastewater treatment chemicals such as flocculants used to dehydrate raw water and excess sludge. We also handle brands designated by the Japan Swine Farm Business Cooperation.